KOMPASS MEDIA TAILOR MADE TRAINING
Create Your Personalised Tailor Made Training Course
Are you too busy growing your business?
Why not create your own personalised custom-built social media training programme with us. Our team can help you get to grips with all areas of social media. If there are certain elements that you would like to learn, Kompass Media can discuss your training requirements and develop course material that suits your request.
You can combine different aspects of Social Media into a course that can be dedicated specifically to your area of business. Learn the relevant information that you require to promote your business on social media. You can mix and match individual components of the various different platforms to create a training programme that suits you.
The Most Common Questions Answered
These are always the most important questions to success. We pride ourselves on giving you the best options to create an excellent online digital marketing presence. In order for you to achieve this, you need to understand how the process works, so that you can use it  to its full advantage.
We can show you how to create a -
Social Media Strategy/ Social Media Plan
Set up a Business Facebook page
Develop a Facebook Ad Campaign
Create a Twitter Account
Use #Hashtags
Build a LinkedIn Profile or Construct a Linkedin Company Page.
We can help you develop the appropriate course material for you.
Objectives
Our objectives are to create the right tailor-made courses that give you the ability to choose what you want to learn in a time-efficient way.
Follow Up & Support
Participants on this programme will benefit from phone or online support for two weeks on completion of the course.  If you have any problems completing tasks we are there to support you.
Choose or Mix & Match Your Course Content
Facebook Company Pages
Facebook Content Planning & Creation
Facebook Advertising
Facebook Insights
Facebook Groups
Twitter Profile setup
Tweeting & Hashtags
Twitter Lists
Setting up LinkedIn Profile
LinkedIn Features
LinkedIn Connections and Sharing
LinkedIn Company Pages
LinkedIn Showcase Pages
LinkedIn Publisher
Social Media Scheduling Tools
Social Media Measurement
Content and Graphic Creation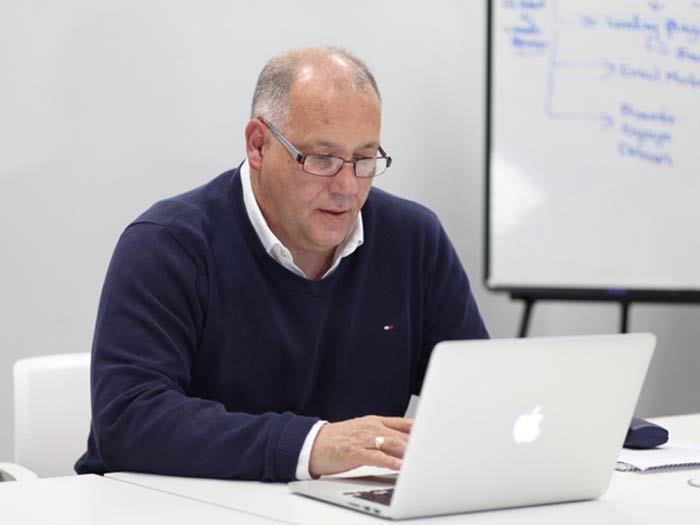 Contact Alan for details on LinkedIn and Social Media training.
Call:  +353 86 845 9960
Email:  alan@kompassmedia.ie
If they are not on the list below, 'Don't Panic' we have just picked the most popular sections. Drop us an email and we can add them to your training requirements